Improve your safety

Originally, a brake hose is a reinforced flexible rubber tube, which conveys the high pressure brake fluid to the stirrups. Not streamlined, so it is subject to all bearing wear as parking.

The rubber can crack, cut and cause brake fluid leakage. It then becomes impossible to slow down, because the liquid pressure to the brakes does not happen again.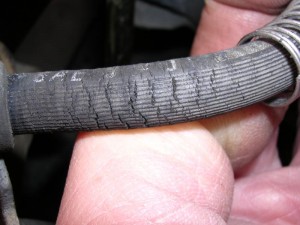 These centerpieces no longer ensure their essential role and affect your safety. Upon the occurrence of cracks or shear on the pipes, change your flexible Hoses.
For braking systems, EZDRAULIX offers aviation hoses made entirely in Europe, from raw material to final assembly. This allows for complete control over the manufacturing process of your hoses.
See the opinion of a pilot on Aviation Hoses clicking here.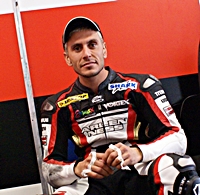 To know more…

The quality of these hoses rubber hoses face holds the characteristics of the materials used in their assembly and their role:

PTFE resins (Teflon when it is produced by Dupont de Nemours) of European or American origin and processed in Europe.


High strength stainless son (2000N / MM2)

Stainless steel screws and fittings (Moto) or galvanized steel (Cars) and copper gaskets

Assembly and testing flexible

Compliance with the standard FMVSS106

Types of oils
PTFE

PTFE is hydrophobic, therefore absorb any moisture from within or outside the hose. It is becoming insensitive to aging and its characteristics do not change according to the duration of exposure to the elements (Cold / Heat / UV).

It is still chemically resistant conveyed products, either all mineral oil based glycol ether DOT 3/4 / 5.1 or DOT silicone base 5. It is also resistant to temperatures up to 250 ° C., which you gives the margin if the oil reaches this temperature, you really serious Bastard! and look down, oil is probably being boiled for a while !!!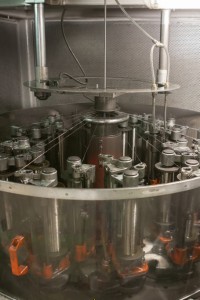 THE INOX WIRE

The braided stainless wire brings mechanical resistance to pressure and gives a hose with very low volumetric expansion, which can transmit almost all of the pressure from the master cylinder piston, giving a braking more powerful and thereby easier to control and meter.

They have excellent resistance to corrosion. Holding the bursting of the pipes exceeds 900Bars, which is largely beyond the pressures in your hose!

The stainless steel fittings also provide their share of security and are mechanically stronger than the aluminum fittings or it is easier to screw up the threads. A mounting or dismounting.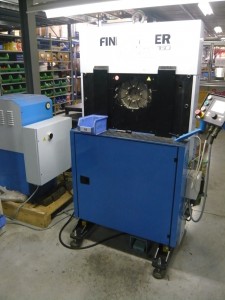 ASSEMBLING
Installation is as important, all hoses are assembled EZDRAULIX after your order in Europe by people who assemble tens of thousands of flexible a year, the staff are highly qualified and the facilities are modern and maintained according to the rules of art .
THE STANDARD FMVSS106

Our flexible conform to the standard FMVSS106 (Federal Motor Vehicles Safety Standard No. 106) is the US standard that governs the construction of flexible vehicles for brakes) and remains one of the most authoritative global standards in this area.
THE OILS

There are 3 main families of brake oils:


Mineral oils used primarily in the automobile.

The glycol ether bases DOT (Department of Transportation) DOT 3/4 / 5.1, the most widespread to date is the DOT4, DOT 5.1 is recommended for more intensive uses, including competition.

Basics Silicone DOT5 which are also for intense uses, but beware, these oils are not miscible with the bases glycol ether, any changes will be difficult to reverse and the silicone bases should not be used if your vehicle is equipped with ABS.

Mineral oil base and glycol ether are hygroscopic, they absorb moisture from the air, which will degrade their performance over time, so it is important to replace the oils regularly as mentioned by manufacturers to maintain optimum efficiency .